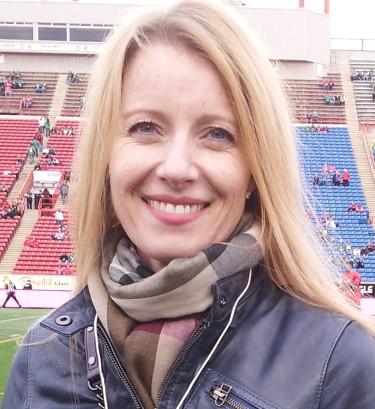 Helmer, Gail Lynn (nee Langridge)
May 10, 1966 - April 16, 2021
Gail Helmer of Calgary, Alberta, passed away peacefully on Friday, April 16, 2021, at the age of 54.
Gail was insightful and curious, and was known for her dedication to her marketing career, as well as her passion for fashion, gardening, watercolour painting, and calligraphy.
She is dearly missed by her husband of 30 years, Douglas Helmer, mother Darleen Langridge, sister Cathy Oliver [Michael], and brother Richard Langridge [Nicolina].
Gail was predeceased by her brother Gary Langridge and father Cyril Langridge.
In lieu of flowers, Gail wished for friends and family to consider making a donation to Rosedale Hospice.
In her own words ...
I never imagined this was my destiny, this happens to other people. Accepting it though has been a journey of reflection, and thinking about what really matters, and how close did I get to living my truest, most authentic self. I leave knowing I did my best and that I am grateful for all the abundance.
Yes, I will miss all the big moments, the little moments, and most particularly of all, those beautiful unplanned perfect moments—those were always my favorite.
Three years of challenges, but as I look back at each month, there were so many positive experiences too. I had time to appreciate the simple things, plus learn all things I had always wanted to: calligraphy, watercolor painting, and French. I was able to connect with family and friends one last time, often in my beloved garden with a glass of wine.
And greatest of all, I found the peace to accept a situation I had no control over. It is a luxury to get to say goodbye to life.